March 7 Presentation
Sherry Fletcher will give a presentation at 1pm on March 7 at the Elephant Butte Inn. Her talk is part of a meeting of New Mexico's District Four Gardening Club, sponsored by the local group, Sunshine Valley Garden Club.
Sherry's presentation will be on the building of Elephant Butte Dam and the gardens above the historic Dam Site Recreational Area. The talk is at 1pm, coinciding with lunch. The $35 ticket price includes lunch.
---
Recent Books by Sherry Fletcher and Cindy Carpenter
---
May 25, 2015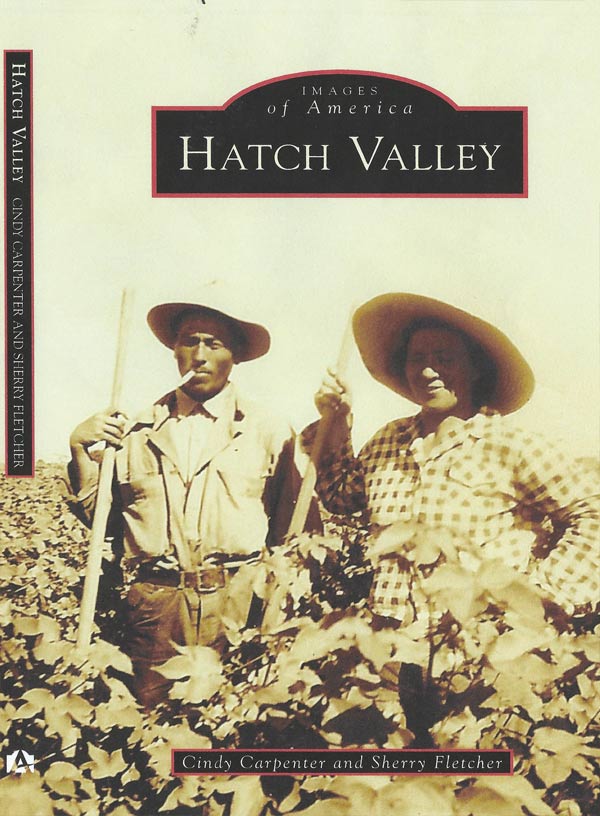 July 20, 2015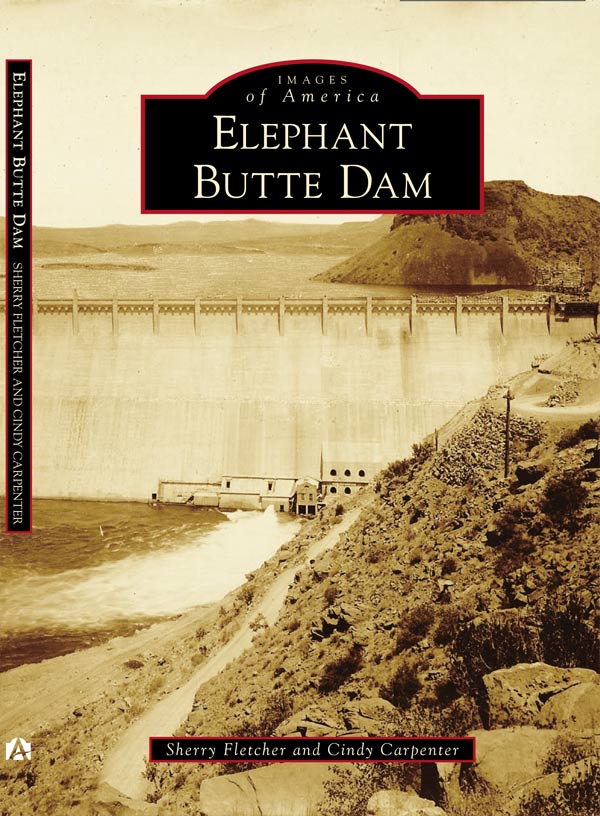 ---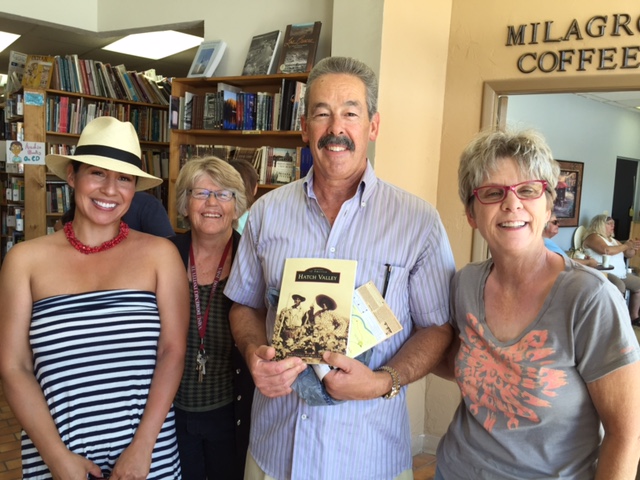 The first copy of Sherry & Cindy's HATCH VALLEY book was sold at COAS Book Store in Las Cruces on Saturday June 13.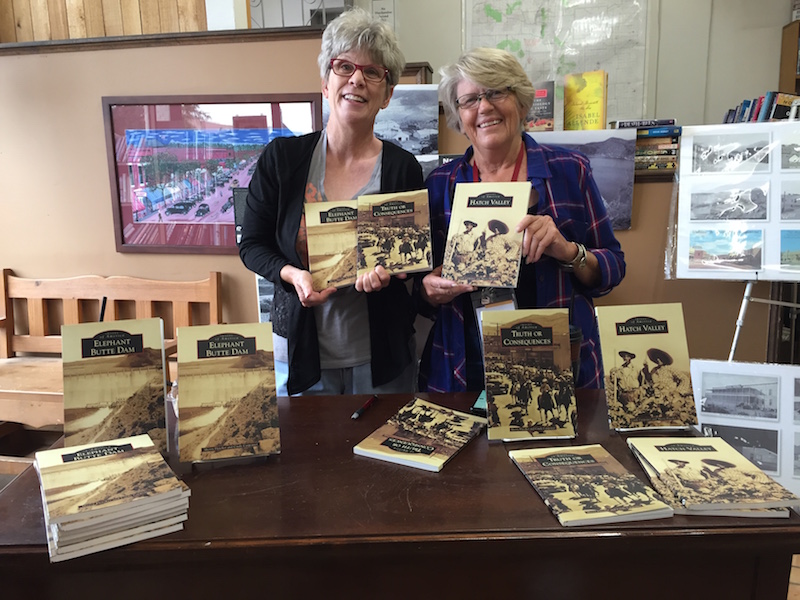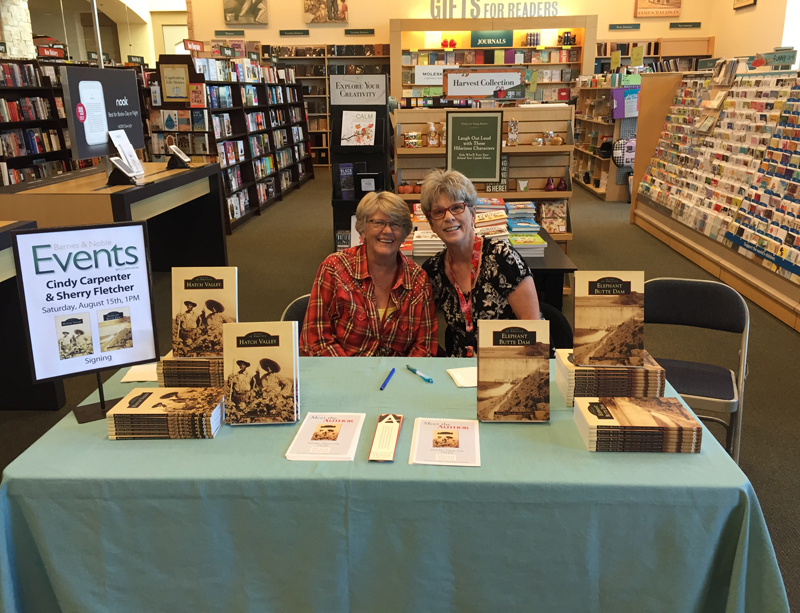 ---
LOCAL BOOK SIGNINGS:
Thursday, May 7, 2015
Book Discussion @ Chamber Meet & Greet
5:00 PM, Martha's Ever-Changing Gift Store, 326 N. Broadway, Truth or Consequences
Thursday, June 18, 2015
Geronimo Springs Museum Speaker Series: Sherry Fletcher & Cindy Carpenter Will Discuss "Images of America, Hatch Valley"
7:00 PM, Geronimo Springs Museum, 211 Main Street, Truth or Consequences
Cost: $5 donation
Contact: Marilyn Pope, 575-894-6600, info@geronimospringsmuseum.com
Sunday, July 26, 2015
Book Discussion: Sherry Fletcher & Cindy Carpenter on "Hatch Valley" & "Elephant Butte Dam"
2:00 PM, Geronimo Springs Museum, 211 Main Street, Truth or Consequences
Cost: $5 donation
Contact: Marilyn Pope, 575-894-6600, info@geronimospringsmuseum.com
Monday, September 7, 2015
Book Signing: Arcadia Books on Hatch Valley & Elephant Butte Dam
10:00 AM, Bullocks Grocery, 630 N. Broadway, Truth or Consequences
Contact: Sherry Fletcher, 575-430-3494, sherry@mimsmemories.com
Saturday, September 12, 2015
Book Discussion: Hatch Valley & Elephant Butte Dam
6:00 PM, Wandering Hawk Photography, 512 N. Broadway, Truth or Consequences
Contact: Sherry Fletcher, 575-430-3494, sherry@mimsmemories.com
Saturday, October 10, 2015
Book Discussion: Hatch Valley & Elephant Butte Dam
6:00 PM, Grapes Gallery, 407 N. Main Street, Truth or Consequences
Contact: Sherry Fletcher, 575-430-3494, sherry@mimsmemories.com
Saturday, November 7, 2015
Book Discussion: Elephant Butte Dam
10:00 AM – 2:00 PM, Elephant Butte Inn, 401 Highway 195, Elephant Butte NM
Contact: Sherry Fletcher, 575-430-3494, sherry@mimsmemories.com