12pm, November 14, 2017 Presentation
Sherry Fletcher will give a presentation at noon on Tuesday November 14 at the Railroad Museum in Las Cruces New Mexico.
Sherry's presentation will be on Las Cruces's Alamada-Depot Historic District.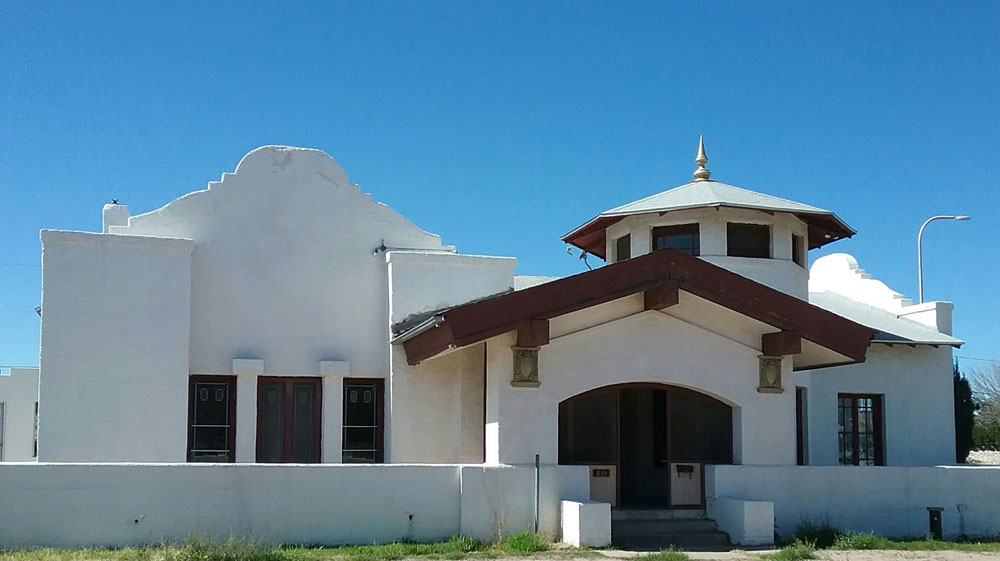 ---
Recent Books by Sherry Fletcher and Cindy Carpenter
---
May 25, 2015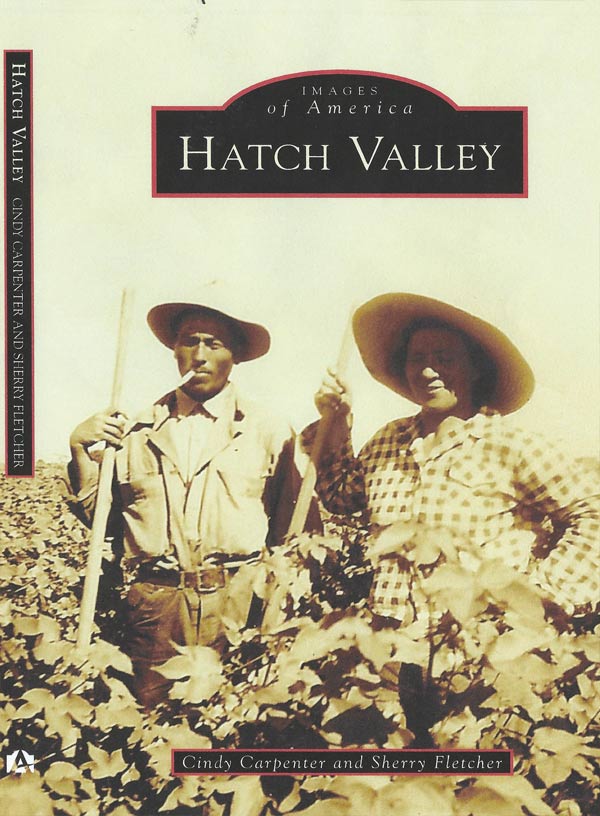 July 20, 2015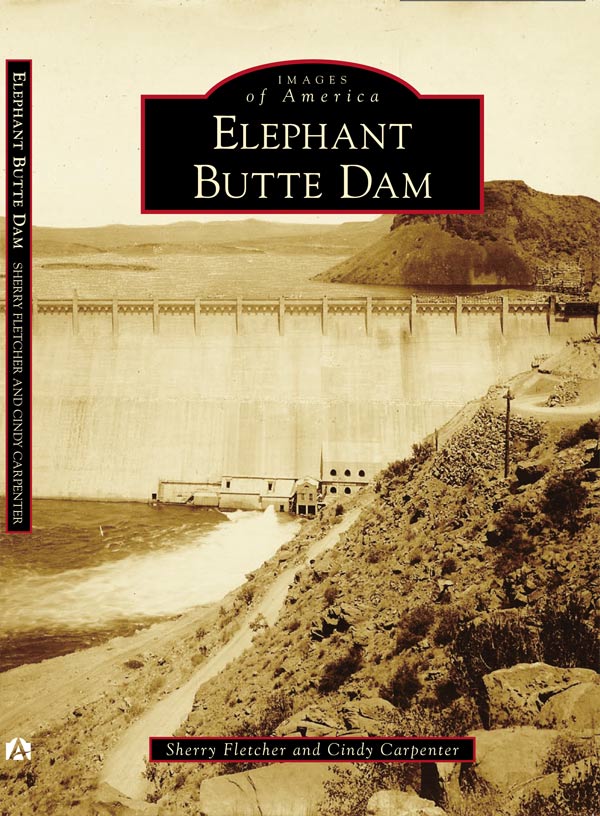 ---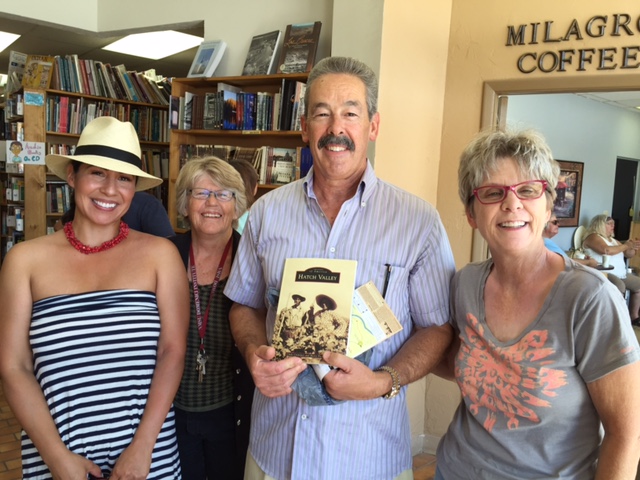 The first copy of Sherry & Cindy's HATCH VALLEY book was sold at COAS Book Store in Las Cruces on Saturday June 13.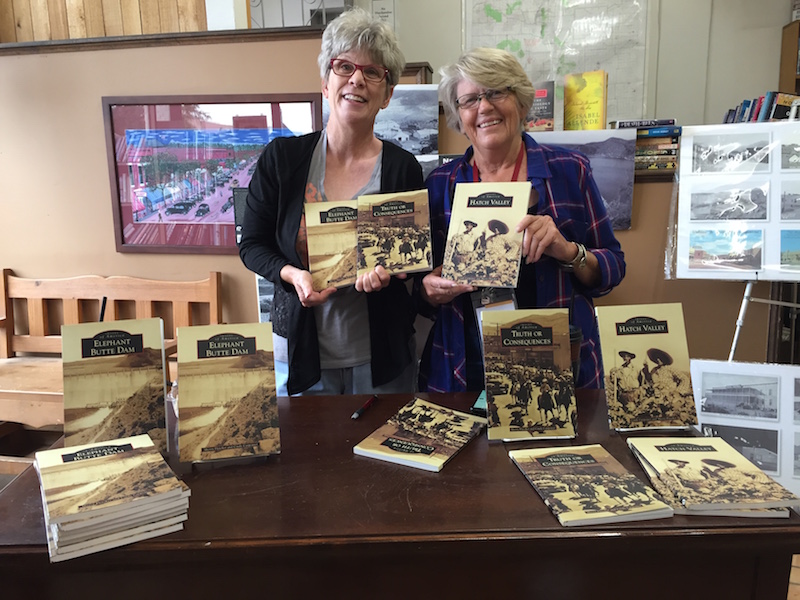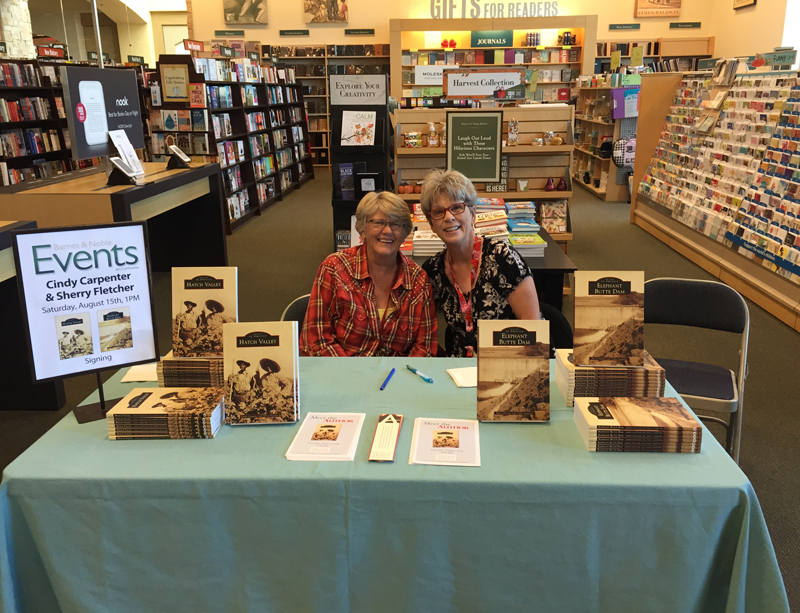 ---
LOCAL BOOK SIGNINGS:
Thursday, May 7, 2015
Book Discussion @ Chamber Meet & Greet
5:00 PM, Martha's Ever-Changing Gift Store, 326 N. Broadway, Truth or Consequences
Thursday, June 18, 2015
Geronimo Springs Museum Speaker Series: Sherry Fletcher & Cindy Carpenter Will Discuss "Images of America, Hatch Valley"
7:00 PM, Geronimo Springs Museum, 211 Main Street, Truth or Consequences
Cost: $5 donation
Contact: Marilyn Pope, 575-894-6600, info@geronimospringsmuseum.com
Sunday, July 26, 2015
Book Discussion: Sherry Fletcher & Cindy Carpenter on "Hatch Valley" & "Elephant Butte Dam"
2:00 PM, Geronimo Springs Museum, 211 Main Street, Truth or Consequences
Cost: $5 donation
Contact: Marilyn Pope, 575-894-6600, info@geronimospringsmuseum.com
Monday, September 7, 2015
Book Signing: Arcadia Books on Hatch Valley & Elephant Butte Dam
10:00 AM, Bullocks Grocery, 630 N. Broadway, Truth or Consequences
Contact: Sherry Fletcher, 575-430-3494, sherry@mimsmemories.com
Saturday, September 12, 2015
Book Discussion: Hatch Valley & Elephant Butte Dam
6:00 PM, Wandering Hawk Photography, 512 N. Broadway, Truth or Consequences
Contact: Sherry Fletcher, 575-430-3494, sherry@mimsmemories.com
Saturday, October 10, 2015
Book Discussion: Hatch Valley & Elephant Butte Dam
6:00 PM, Grapes Gallery, 407 N. Main Street, Truth or Consequences
Contact: Sherry Fletcher, 575-430-3494, sherry@mimsmemories.com
Saturday, November 7, 2015
Book Discussion: Elephant Butte Dam
10:00 AM – 2:00 PM, Elephant Butte Inn, 401 Highway 195, Elephant Butte NM
Contact: Sherry Fletcher, 575-430-3494, sherry@mimsmemories.com