Release Date: July 20, 2015
Text from the back cover of "Images of America: Elephant Butte Dam"
On November 18, 1904, Engineer B.M. Hall submitted his final report to the Twelfth National Irrigation Congress in El Paso, Texas. He concluded that the ideal location for a dam and reservoir would be a site in western New Mexico.
A Congressional Act of February 25, 1905, authorized the construction of Elephant Butte Dam, the first civil engineering structure concerned with international allocation of water.
Part of the Rio Grande Project, the dam and its reservoir would provide irrigation water for farmers along the Rio Grande in New Mexico, Texas, and Mexico.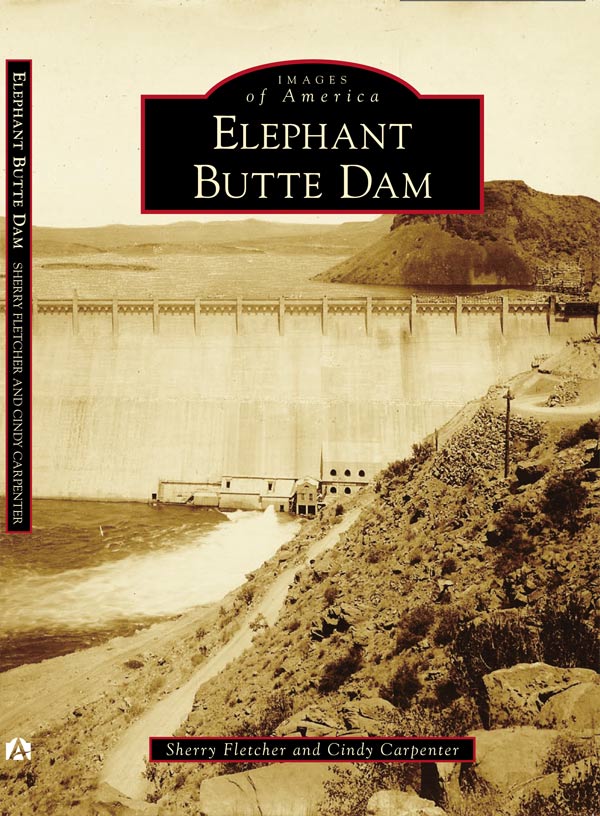 Today, Elephant Butte Dam is designated as a National Historical Engineer Landmark by the American Society of Civil Engineers (ASCE), the oldest national professional engineering society in the United States. The area is home to Elephant Butte Lake State Park where camping, fishing, and water sports are enjoyed both by residents and tourists.
Historian Sherry Fletcher has shared with the readers her collections, including rare original photographs and documents from engineer Laverne Charles, acting chief of construction on the (Engle) Elephant Butte Dam Project.
Fletcher and co-author Cindy Carpenter have captured the history of the dam from its inception to completion in 1916 through photographs, historical documents and old newspapers in this new book on Elephant Butte Dam.
Arcadia Publishing's "Images of America" series celebrates the history of neighborhoods, towns and cities across the country. Using archival photographs, each title presents the distinctive stories from the past that shape the character of the community today. Arcadia is proud to play a part in the preservation of local heritage, making history available to all.